Oh dear, this week I have had to have three baths, the reason being, I have been testing out the local "Eau de Fox Poop" much to mummys annoyance, I find the whole process quite boring as you can see.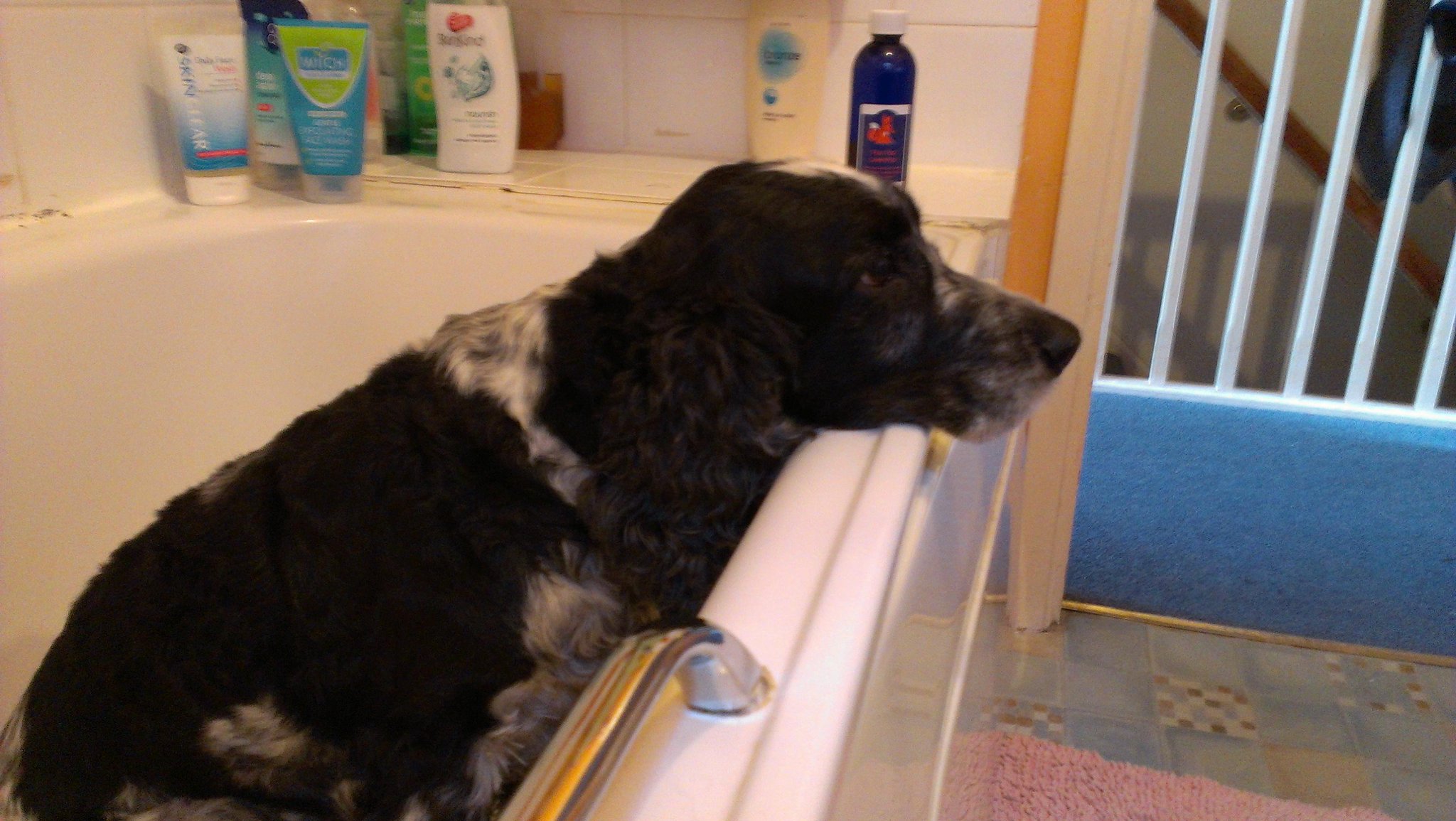 She really doesn't understand my reasons for rolling in it, and I think she must secretly enjoy giving me a bath, she does it so often. I have to humour her sometimes BOL.
You can read all about our battles in the bathroom here.
WARNING:- If you hate baths, it's pretty shocking!
We also had some other excitement at our house this week.
A parcel arrived!
Oh Boy, I love to help open parcels, and get very excited about the whole affair, but s
uddenly she tried to take it off me, as she said it contained knitting needles which she didn't realise at first, apparently I could have hurt myself with them.
Mummy took a great video of me opening it.
It's been posted on my facebook Fan Page
as the file is too large to load onto my blog, which is a little annoying GRRR.